(Last Updated On: December 27, 2022)
Do you want a gorgeous picture taken of your Christmas tree with your kids silhouetted in front of it this season? Pictures taken of your Christmas tree can be one of the prettiest things during the winter season. Taking a picture of your children looking at your Christmas tree can turn out to be an even dreamier picture if you do it right. In order to get the effect to look right, you have to set your camera to the correct exposure of the Christmas tree, not the children standing in front of it. This will make the Christmas tree light up bright while having the children's silhouettes in front.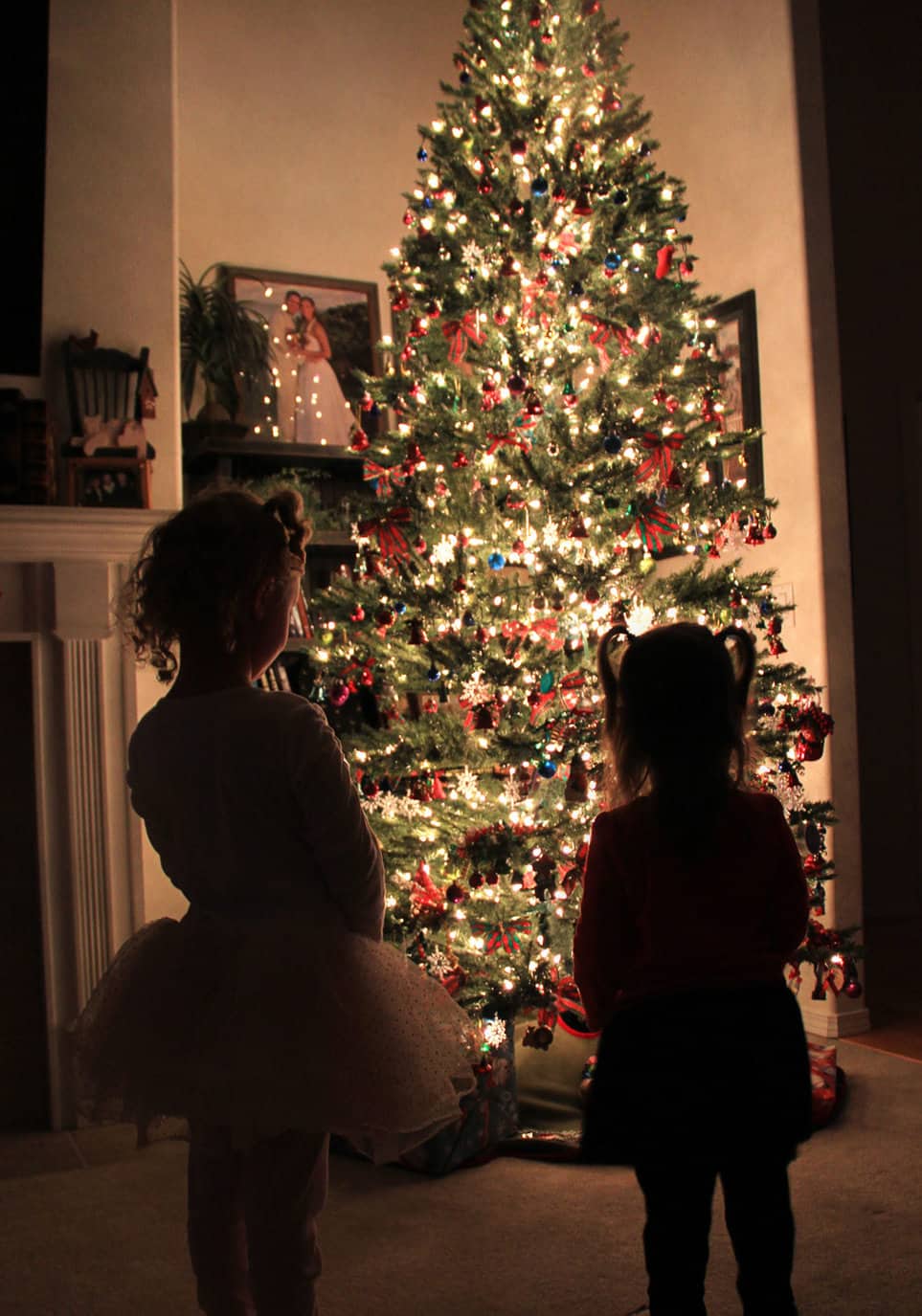 In the photo above the settings are 1/13 seconds, f/3.5, and an ISO at 500
Christmas Tree Silhouettes Photography Steps
The steps to photograph an image of a glowing Christmas tree with the kids silhouetted in front are described below.
Camera Steps and Settings
Set your camera to manual mode.
Set your ISO at least to 500.
Point your camera at the Christmas tree and set the exposure.
Put your camera on a tripod. It is best if you put your camera on a tripod to minimize any shaking and blurriness.
Put your kids (or subject of your choice) in front of the Christmas tree and have them look at it as if they are in awe. Or have them gently put on an ornament and hold the position.
Do not change the settings on your camera even with your subject now in front of the tree
Focus on your children leaving the aperture and shutter speeds unchanged. (When you focus on your subject in front of the tree the camera will see they are too dark and want to brighten up the photo. We do not want to pay attention to the light meter reading at this point.)
Take the photo. Remember – Use a tripod and use the exposure set from the Christmas tree in step 3!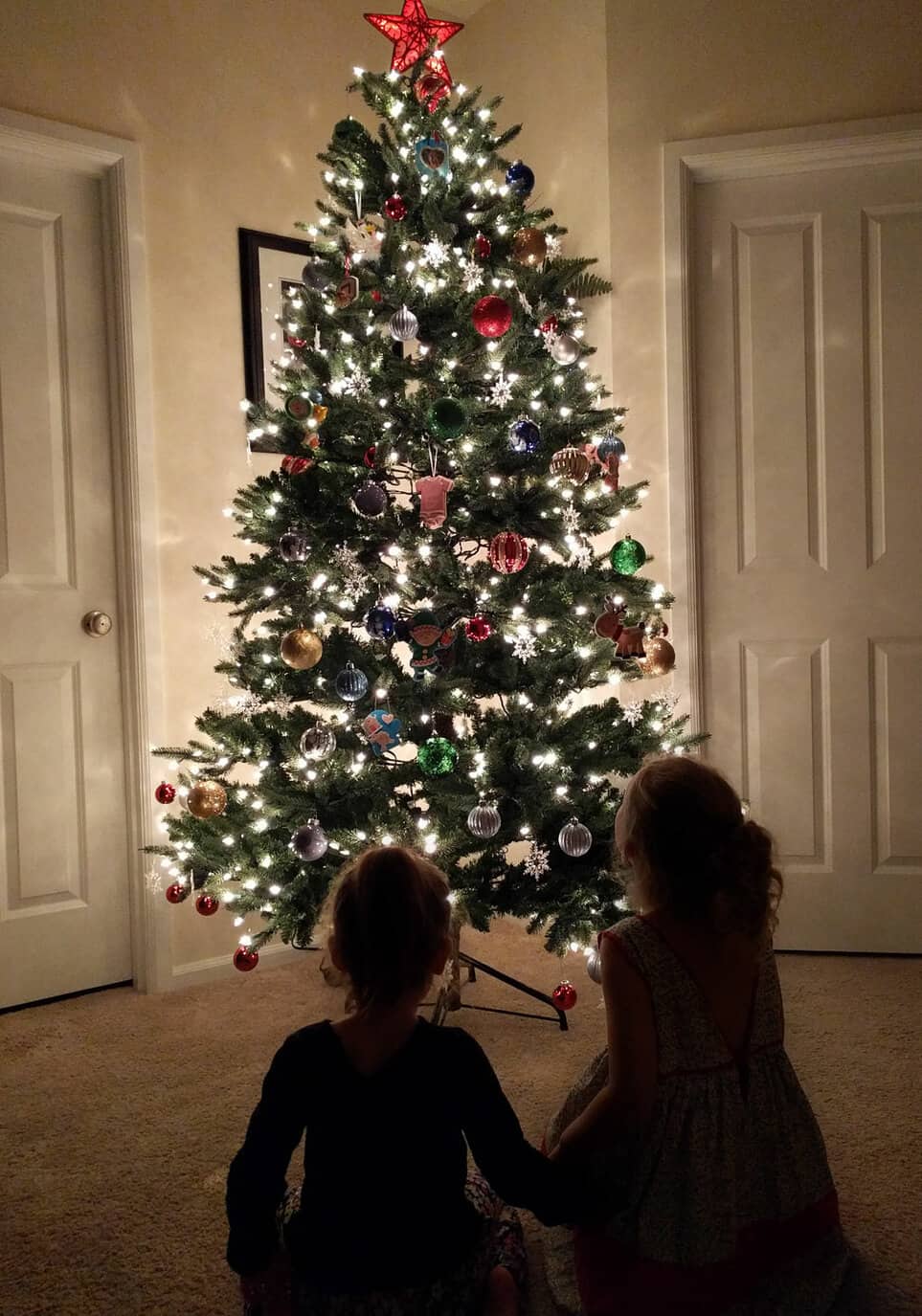 The photo above is another example of Christmas tree lights glowing in the back while the subjects are silhouetted. In the picture below, the camera settings were at 1/6 seconds, f/5.6, and an ISO at 1250. I used a Canon EOS 7D
camera to take these pictures.
Here is one last example photo of Christmas tree lights glowing while the subjects are silhouetted (below). This one has our dog Koko in the middle of my daughters. Koko is a black Goldendoodle and loves to be wherever my daughters are.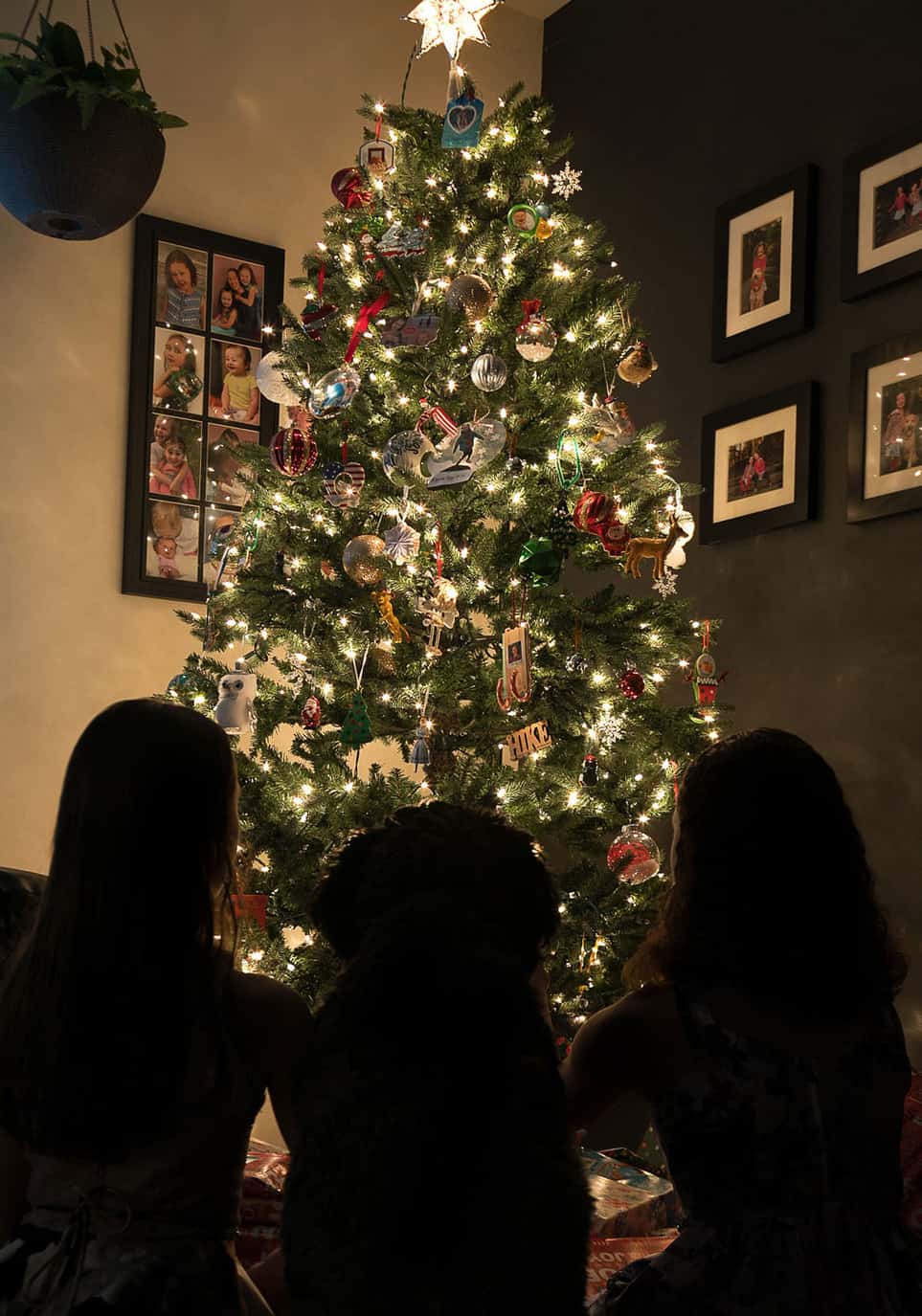 Final Thoughts
There is nothing better during the holiday season than to make some memorable memories! What better way to do that than to capture an isolated black silhouette photograph of your family in front of a glowing Christmas tree this season. I hope you all have a Merry Christmas and a happy new year!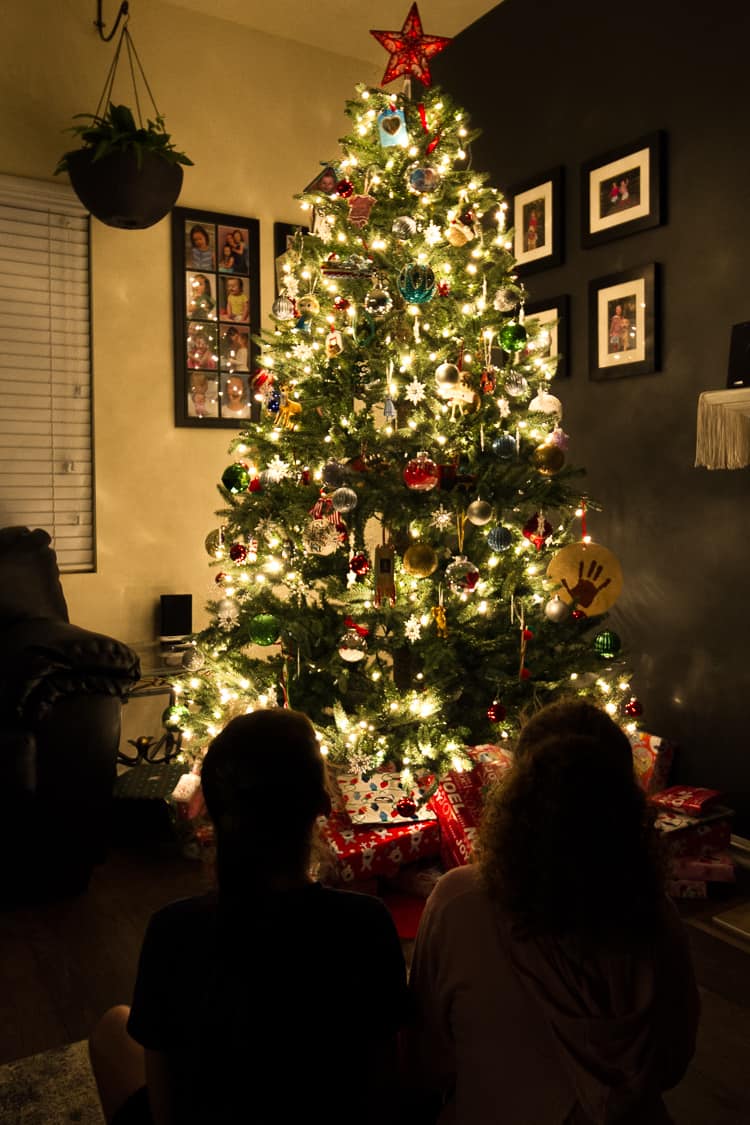 Did you Take a Christmas Tree Silhouette Photo?
If so, I would love to see your results! Please post your photos in the comment section below! Also, share if you used any different techniques to get your results.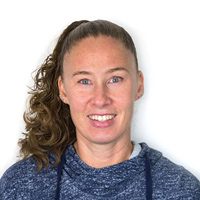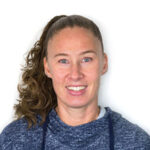 I started out using 35mm point and shoot cameras, then upgraded to a 35mm DSL camera, and then finally came the world of digital DSL cameras. Gone are the days of having to wait for your film to be developed to see what you captured. Photography has never been so much fun!