(Last Updated On: September 25, 2018)
Baby Photography
This is the first time I got to do a photo shoot of my adorable niece, Jade. She is so fun to take pictures of because she never stops smiling and she has the brightest blue eyes!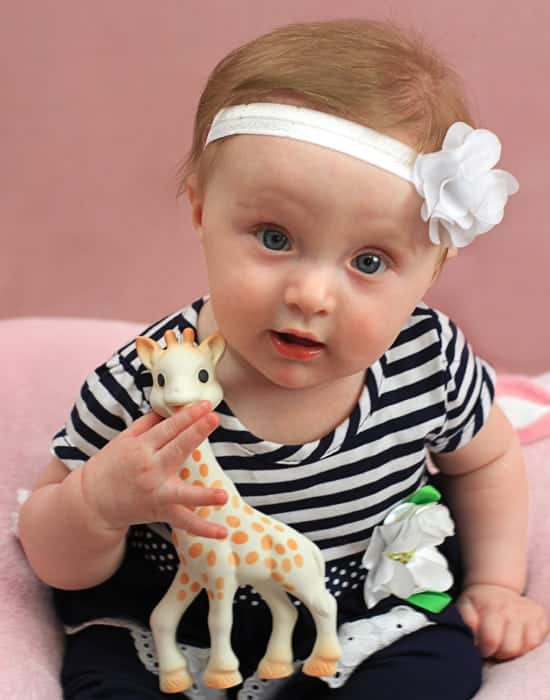 In the picture above, she is holding a Vulli So Pure Sophie and Natural Soother
. Babies love using these as teethers.