(Last Updated On: June 9, 2022)
(Originally published on August 5, 2012)
Here are a couple pictures of a Goldendoodle puppy and baby showing love to each other. I just love these pictures of my dog and my first-born daughter.
Kona, our Goldendoodle puppy dog, is giving our almost 8-month-old daughter, Kylie, puppy kisses and lots of love! They love each other so much!
Goldendoodle Puppy and Baby Pictures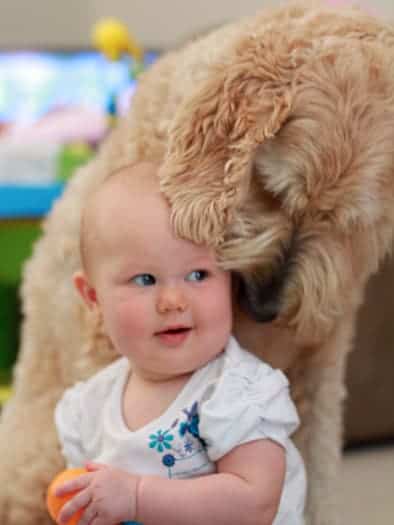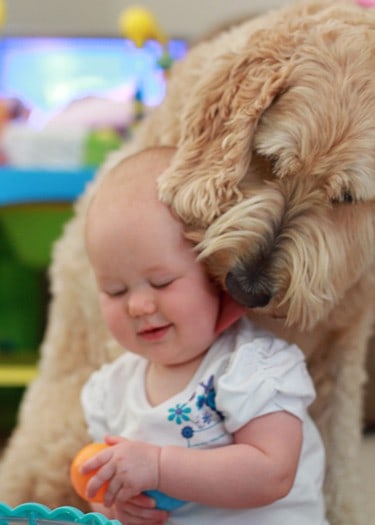 Goldendoodles are very gentle dogs, at least from my experience. Our dog lets our baby climb all over her and is so sweet with her.
More of my Goldendoodle Posts
Check out more of my Goldendoodle posts on this website.