(Last Updated On: March 24, 2022)
Goldendoodle with Mohawk Haircut
The last time I gave Kona, my Goldendoodle a haircut, I decided to try out a new look on her – a Mohawk! I shaved all of her sides and left the center part of her hair unshaved to give her this mohawk! She only went one day with the mohawk before I shaved it completely off. It was fun while it lasted, but I don't think she was a big fan.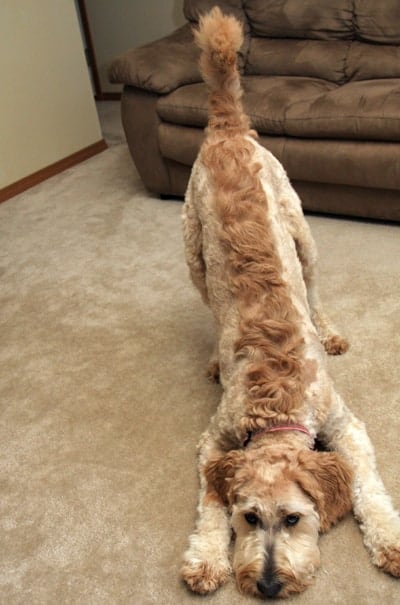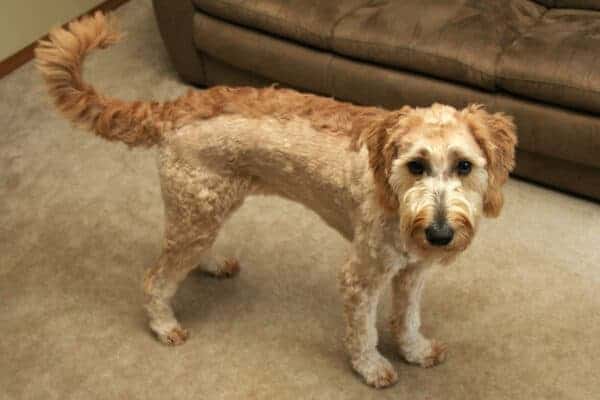 More Posts on Kona the Goldendoodle
Check out more posts on Kona!