(Last Updated On: June 8, 2022)
I wanted to share some more photos of Kona, my Goldendoodle puppy. A Goldendoodle is a mix between a golden retriever and a standard poodle. We got Kona when she was 6 weeks old. She is 12 weeks old now, but these pictures range from 6 weeks to 10 weeks of age. She is considered an apricot colored Goldendoodle, with shades of light cream and darker cream colors mixed together. She is such a cutie!
Kona Sitting on the Grass
Here she is sitting on the grass looking super cute and comfortable.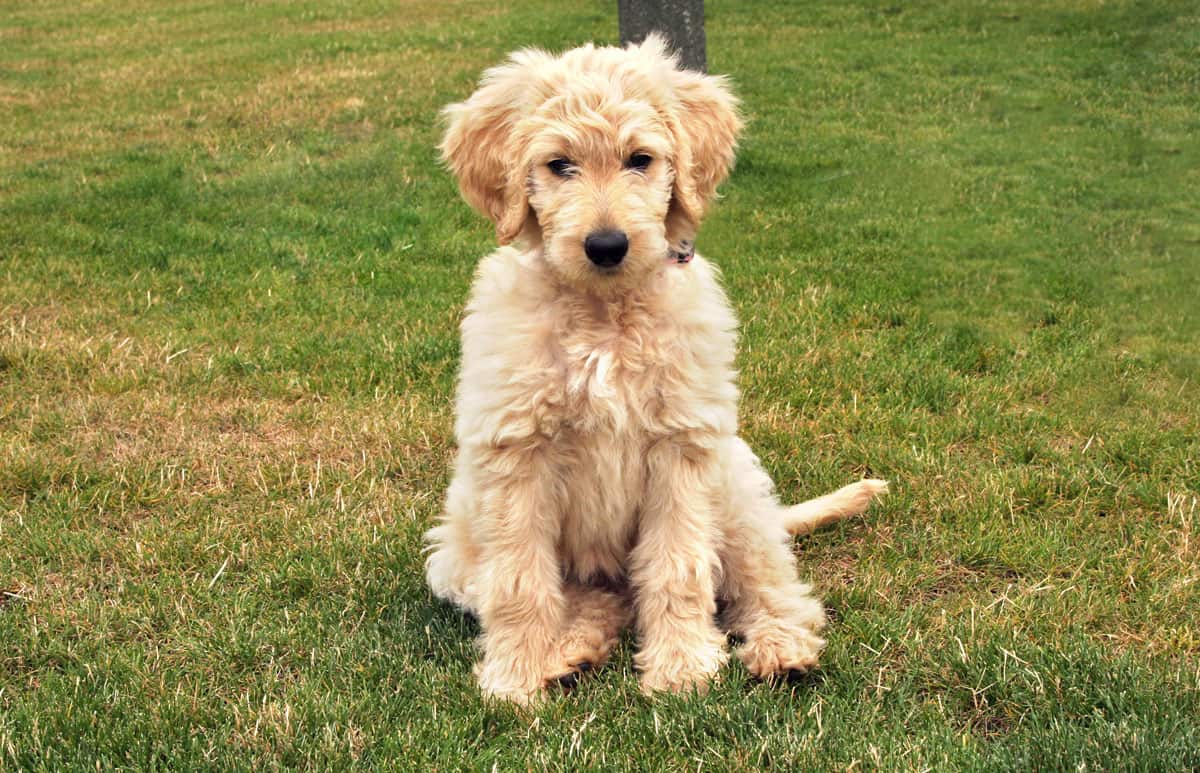 And here is my Goldendoodle puppy laying down on the grass while she is looking at me.