(Last Updated On: October 5, 2018)
Take a look at your refrigerator for a minute. What do you have holding up your kid's latest piece of art or that important document for work? If yours is like most homes, it's probably a free promotional magnet you picked up somewhere that means nothing to you.
I've recently discovered something I love in my home, and that's the beauty of custom photo magnets. I've gotten rid of the tacky "Call Joe's Towing" magnets cluttering up my fridge and swapped them out for great pictures of my family, which double as a functional magnet. If you haven't made the switch, or if you're looking for a new product to offer photography clients, here's some reason to consider doing so now.
Magnets and Photographs Work Wonderfully Together
Part of the reason that I love this idea is the fact that my fridge already has a photograph or two on it. Magnets that double as photographs will merge this, so less of the real estate on the fridge is taken up. Now I can still have the photo while using it to display the latest treasure that my kid brought home from school.
Today's Photo Magnets Offer More Options
It took a while before I was willing to purchase a photo magnet because I was remembering the ones my mom had on her fridge when I was growing up that would easily peel away from the magnetic surface. Photo magnets have come a long way since the days of a photograph pasted and laminated on a magnetic sheet. Today's photo magnets are professional looking and more of an asset to your home.
But let's consider something even more practical. What's one of the most important things to have on your refrigerator, outside of the number for Poison Control and the important artwork from kids or grandkids? In most homes, it's the shopping list, typically kept on a notepad. Everyone needs a notepad, and a magnetic notepad is simple to keep track of.
Now, imagine if that notepad could be customized with generic flowers or butterflies but with your favorite image. This would not only be a lovely addition to the home, but also a practical one. I would imagine photographers who offered this to their clients would have a lot of interest.
Photo gifts are a dime a dozen, and magnets are one of a long list of these. I've found them to be practical and attractive in my own home. If you're a photographer looking for a new idea for your clients or just someone wanting to display your own pictures in your home, consider photo magnets or magnetic notepads as an affordable and attractive option.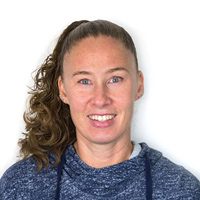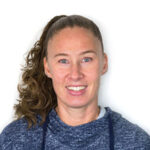 I started out using 35mm point and shoot cameras, then upgraded to a 35mm DSL camera, and then finally came the world of digital DSL cameras. Gone are the days of having to wait for your film to be developed to see what you captured. Photography has never been so much fun!