Camelback Mountain, Arizona
Back in March, my boyfriend and I went to Arizona to visit my brother and his wife. One of the days while we were there we took a hike up a local mountain called Camelback Mountain. There were a ton of people also hiking it and I thought it was a fun little hike. It was about a mile to the top and then another mile back down. It is different than a lot of other hikes I have been on because you had to basically climb up rocks the entire way up. Here is a photo of the view looking down at the trail as I was almost to the top.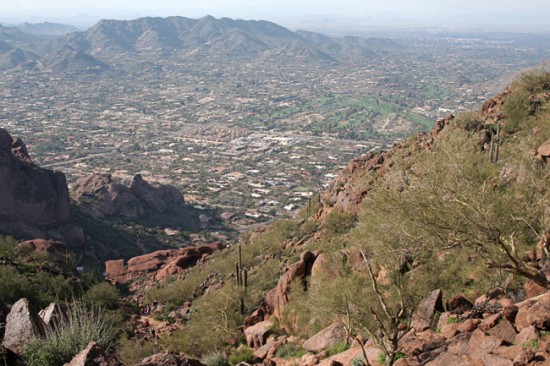 If you are ever in the Phoenix, Arizona area and are looking for a challenging, but short hike, I recommend giving this one a try!